Hey guys! So as part of Bookmas we have decided to create a fun new segm
ent called under the mistletoe. Basically, this is a just-for-fun segment where we decide on two book characters (they don't have to be from the same book) who we think would be an interesting couple. Now guys, some of these people already do have a significant other in their book, we realize that, but this is all just for fun!
So... our first under the mistletoe couple is....
Magnus

from The Mortal Instruments Series by Cassandra Clare and

Jamie

from The Demon's Lexicon Series by Sarah Rees Brennan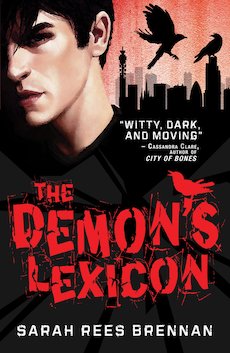 I don't know about you, but I think these guys would make a very cute couple. (Although I am definitely pro Magnus and Alec) In the first Demon's Lexicon book, since I haven't read the second one yet, Jamie is a little bit shy, but he is the sweetest guy ever! I think that Magnus would be perfect for him because Magnus is really outgoing and I feel like he could he definitely bring Jamie out of his shell. So anyways, that is our first under the mistletoe couple!
I hope you enjoyed it, and feel free to leave comments and say waht you think about it, or who you would like to see under the mistletoe.
Love always,
Amanda