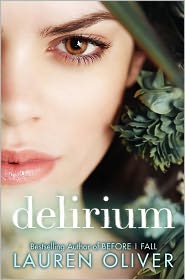 So... if you didn't already know, today is the release day of Lauren Oliver's special editon of Delirium.
So what makes this edition special?
1) The new cover (I like the old one better, but whatever.)
2) A Q& A with Lauren Oliver!
3) An excerpt of
Pandemonium
! Cool right?
Anyways... to celebrate the release day, Lauren Oliver is giving away one copy of her book. Click
HERE
to go to the giveaway, and hurrry, because it ends 8/10!
Love always,
Amanda